We create acoustic clarity and comfort for any space across all sectors.
We fit and install a wide range of ceiling and wall acoustic panels, from single hanging rafts and blades to acoustic wall and timber ceiling and wall panels.
We are an industry recognised and approved installer of an extensive range of acoustic products from different manufactures.
We have worked on a variety of high-profile fit outs installing a combination of background and feature acoustic products.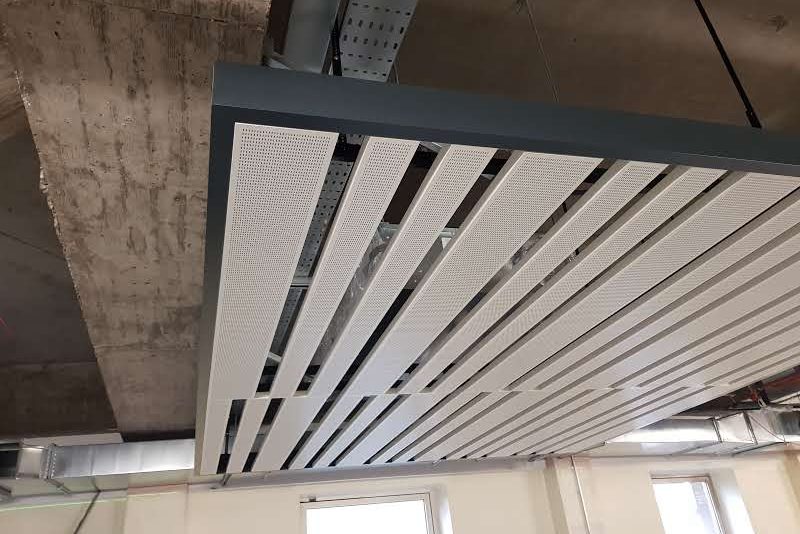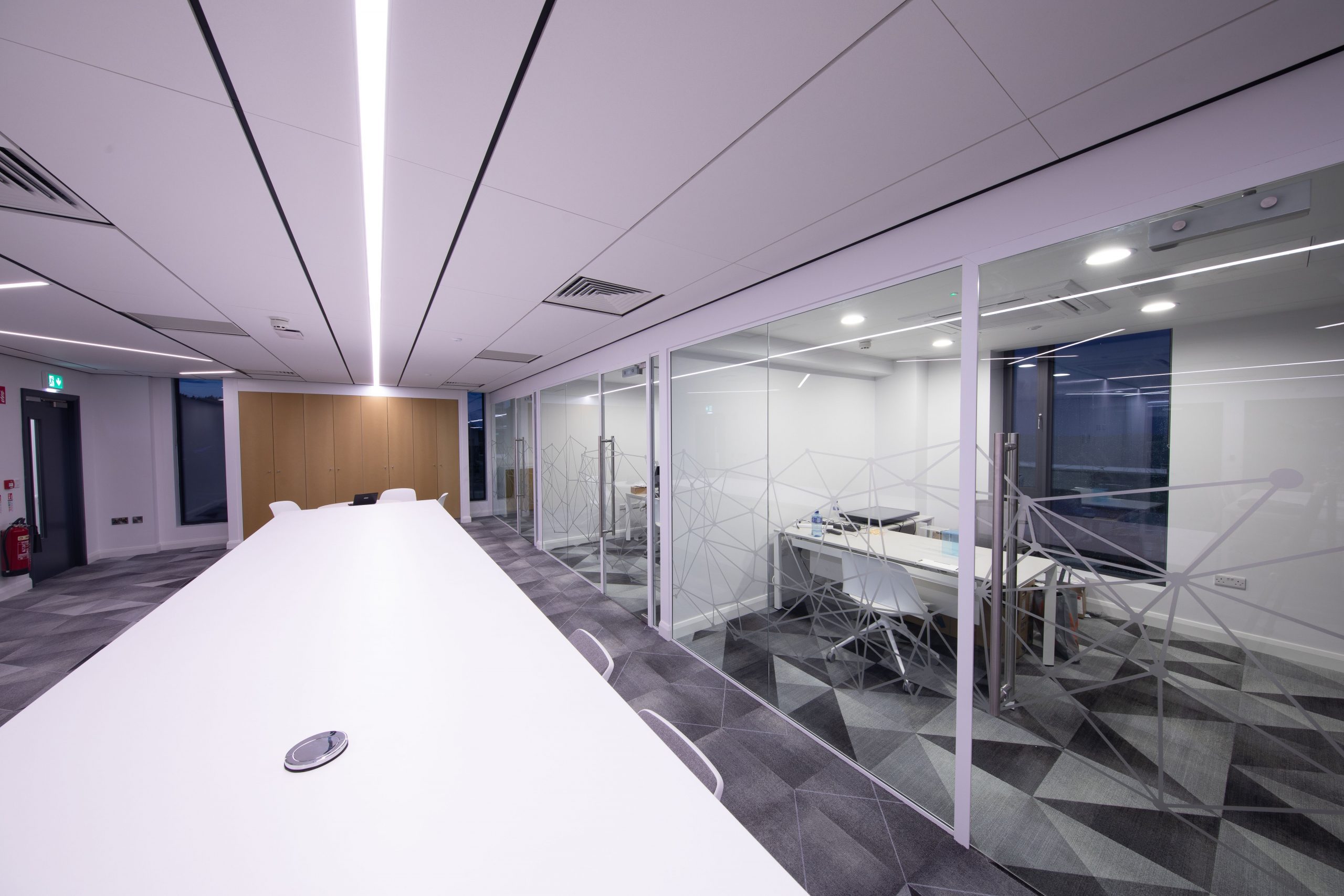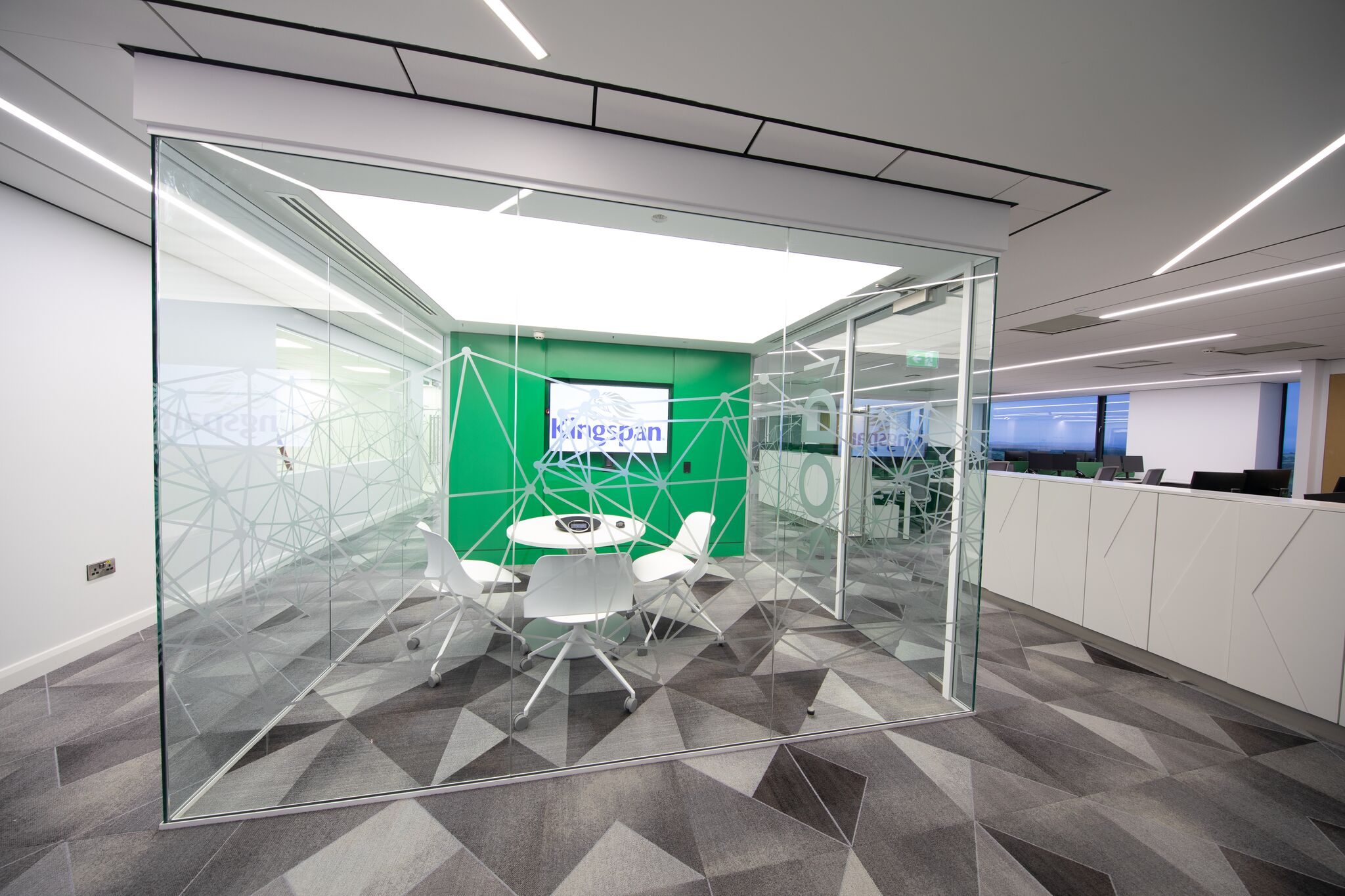 Installers of Suspended Ceiling Systems in Ireland & UK
Suspended ceilings are a secondary ceiling suspended below a structural surface, this creates a service void that can be used to house mechanical and electrical fittings. This leaves an attractive ceiling finish that can be easily accessed to service or maintain above fixtures.
Suspended ceilings have become extremely versatile and can be installed in a wide range of finishes and locations being extensively used in education, health care and office projects.
Suspended ceilings versatile properties mean they can be installed to a required specification to delivering fire, moisture, and acoustic requirements.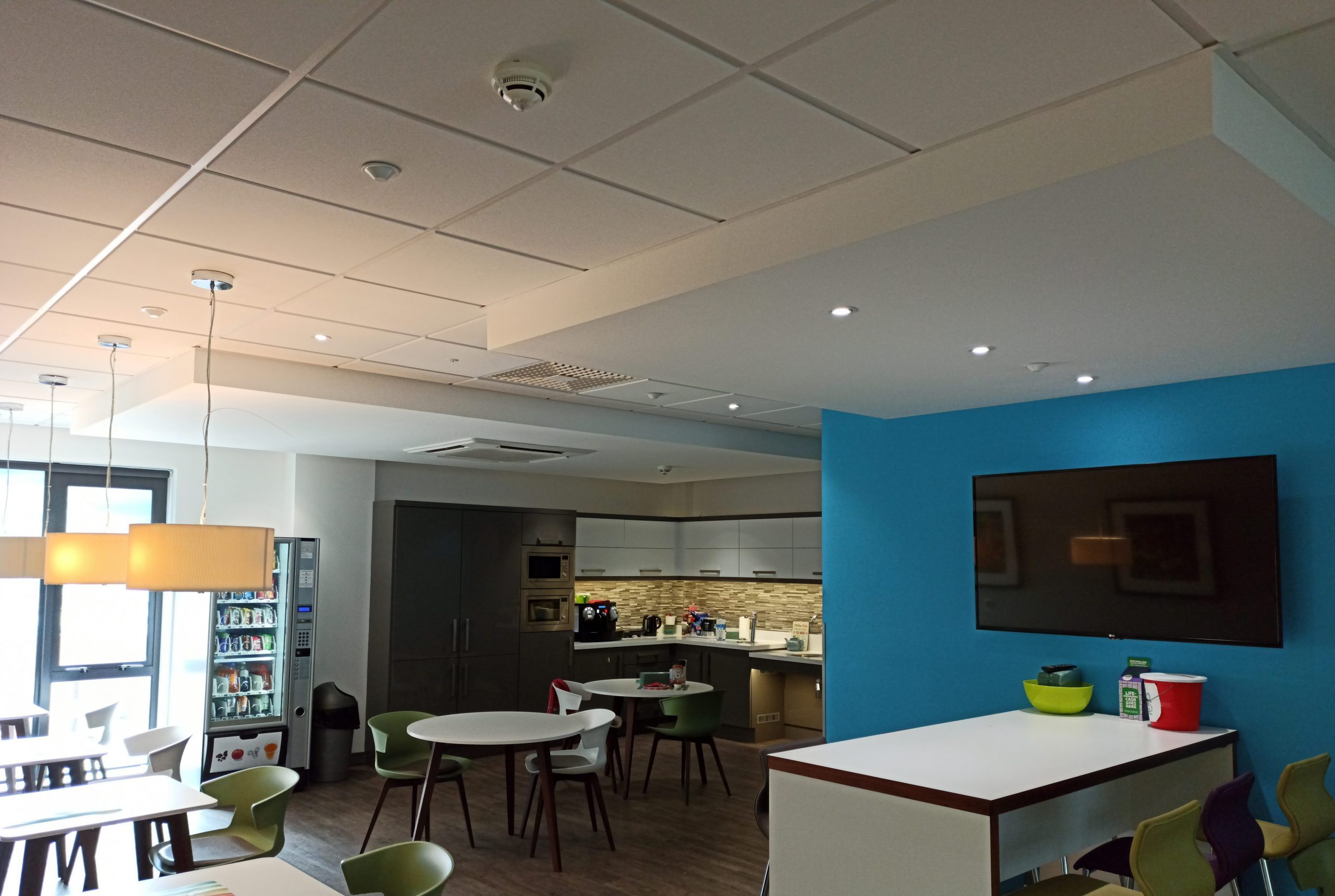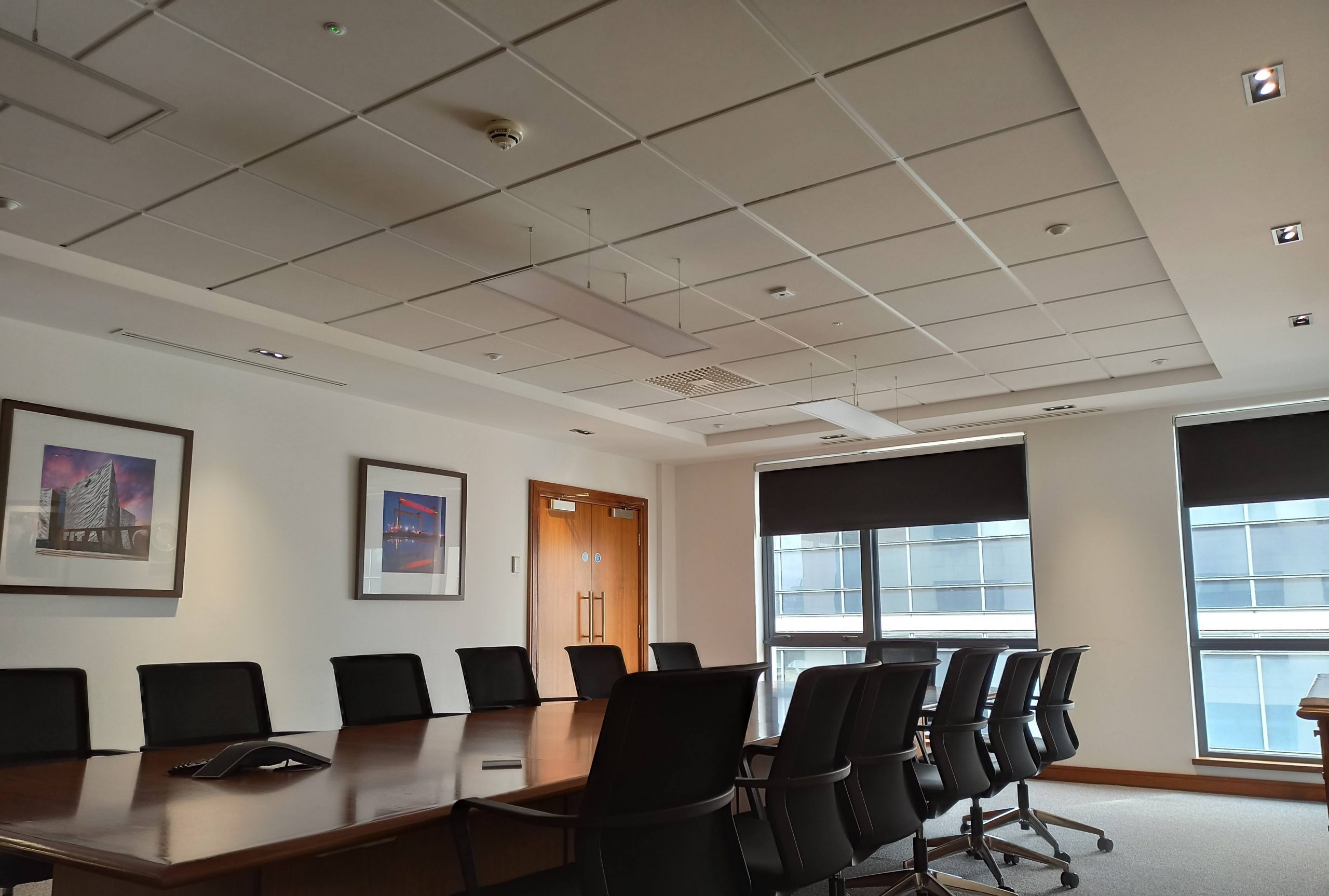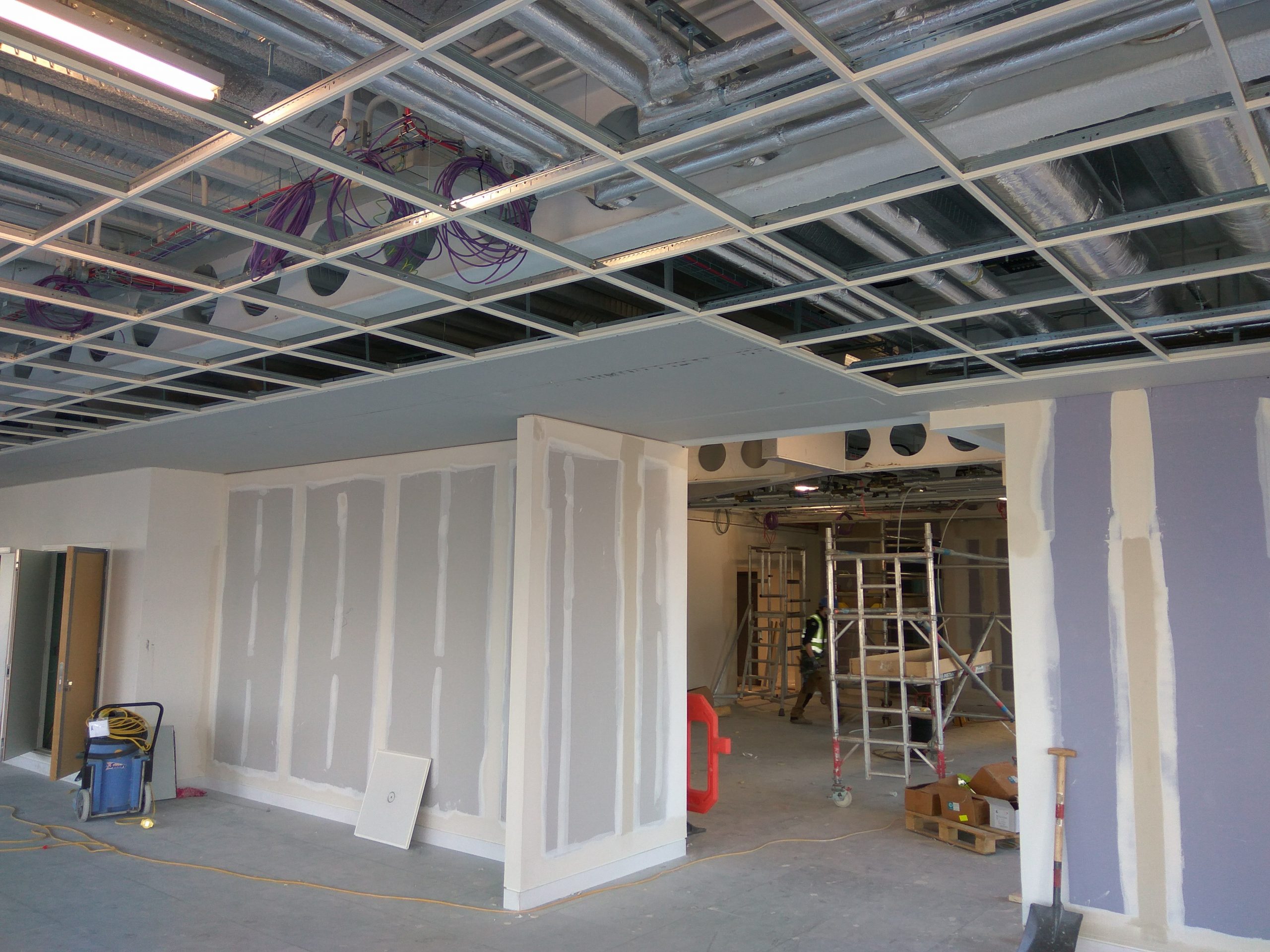 Installers of MF Ceiling Systems in Ireland & UK
As experienced commercial ceiling contractors, Convery Ceilings, specialise in the application of MF ceiling systems. MF Suspended System ceilings are ideal for commercial and domestic applications, where services are to be accommodated and when upgrading and protecting existing structures.
MF Plasterboard ceilings are a metal framework with a layer of plasterboard suspended from a structural slab or ceiling to form a level smooth finish.
MF can be installed from different structures to a required height, either flat or on an angle. Incorporated with drop Bulkheads or Light troughs, Mf can give you a modern smooth finished surface widely used on both domestic and commercial projects.
Depending on the specific requirements of the project, MF ceilings can be designed to incorporate fire resistance, acoustic requirements and can be installed in high moisture areas.
Access panels can also be seamlessly installed to provide access to services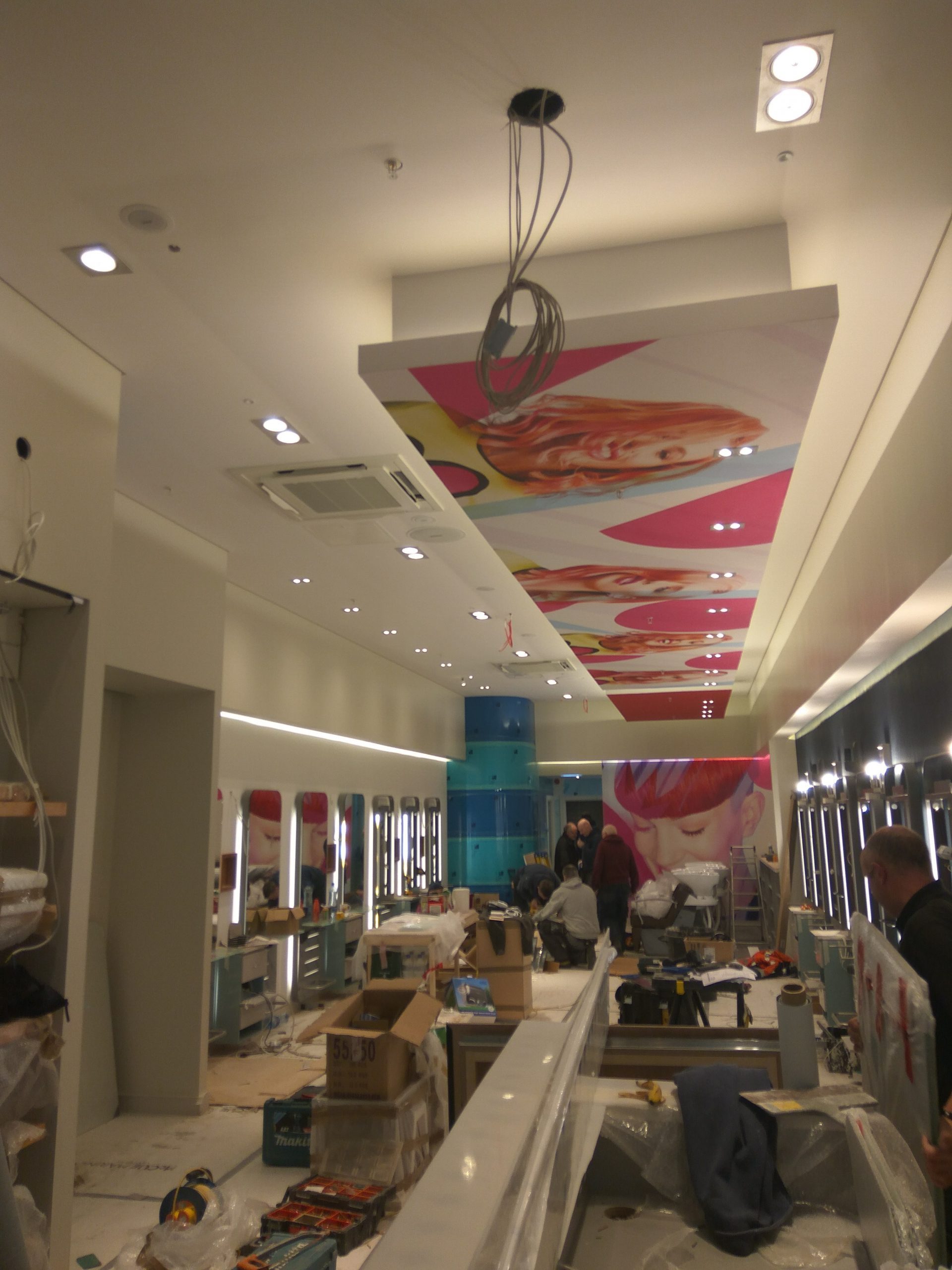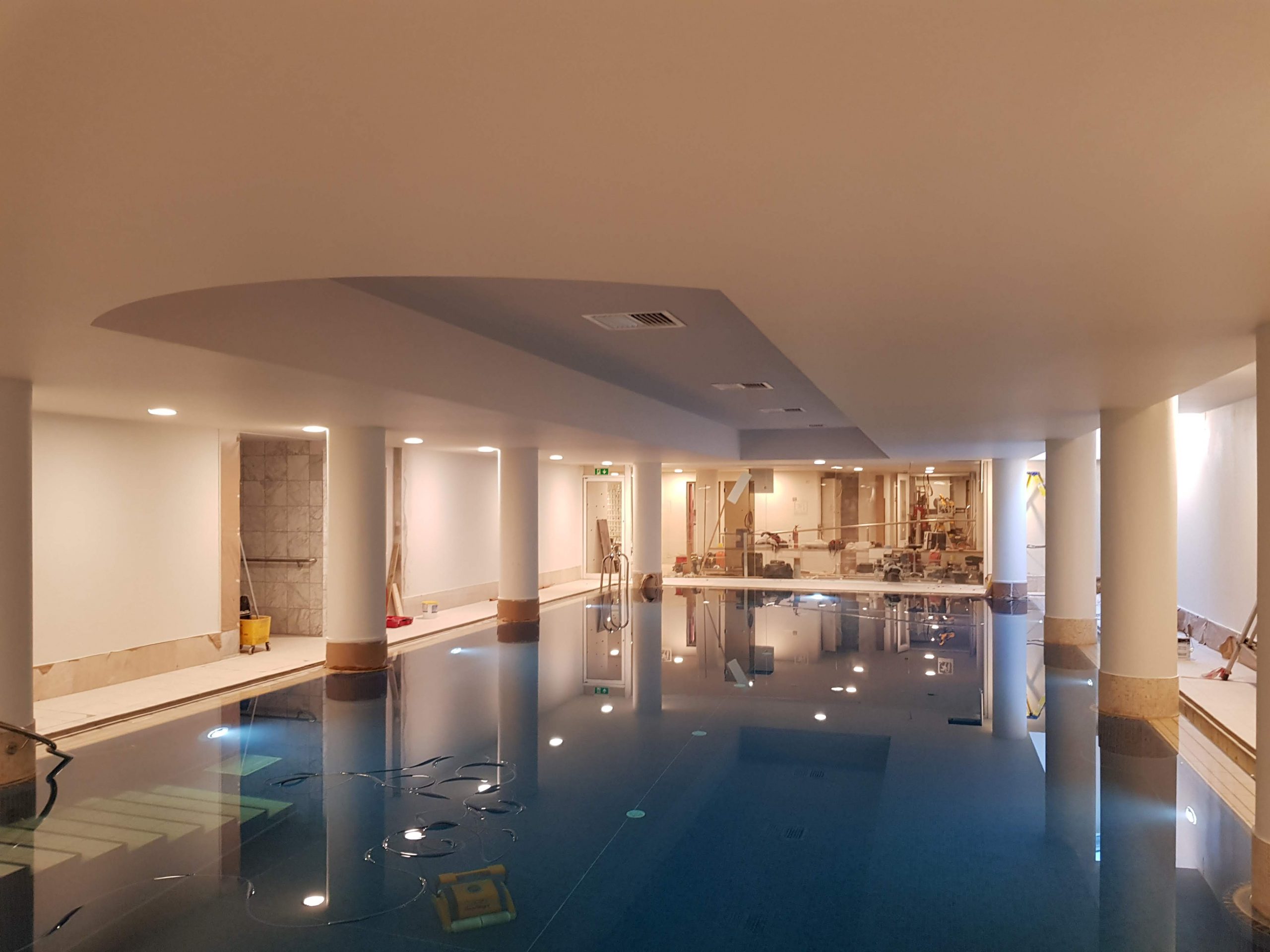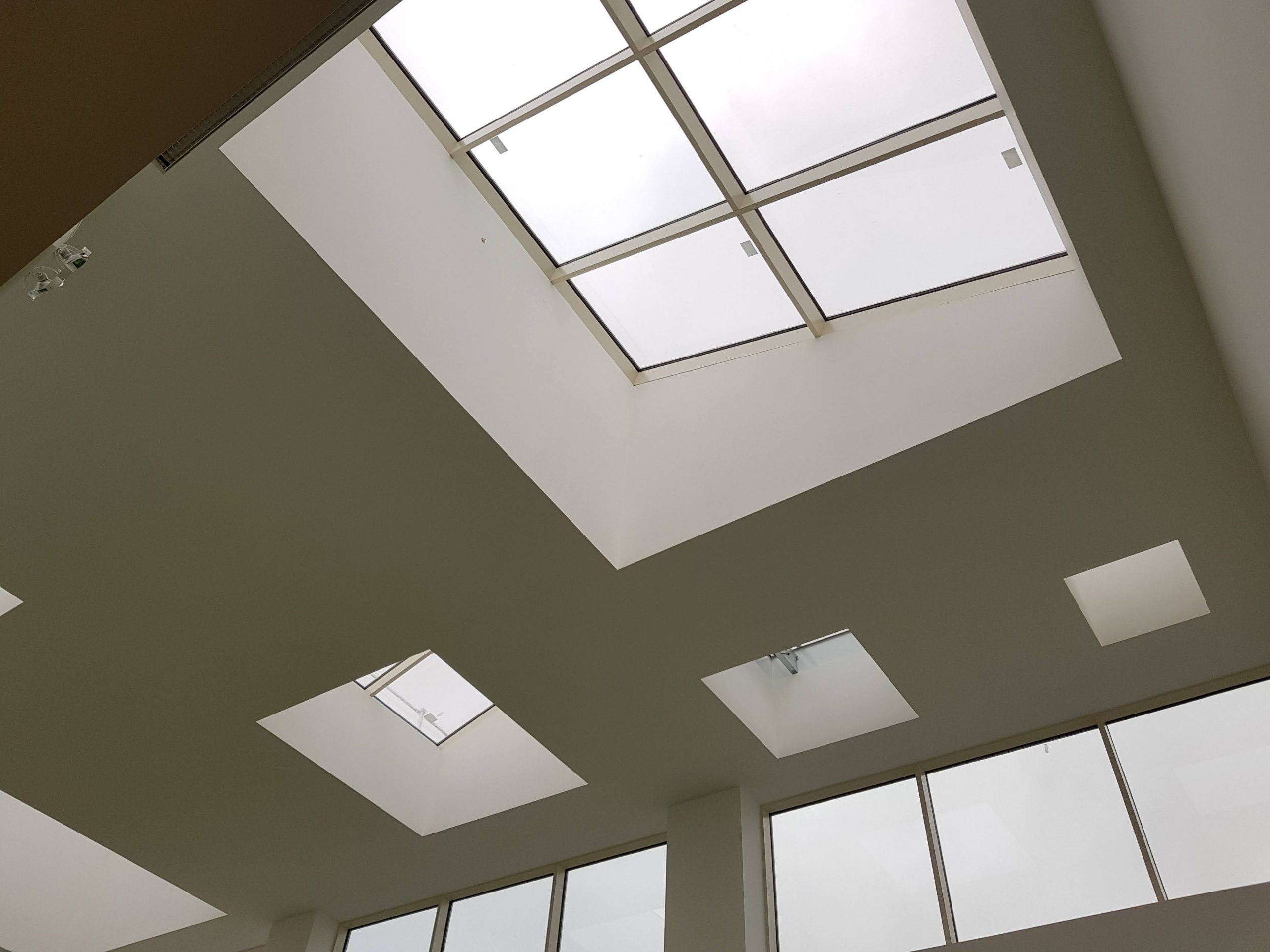 Installers of Partitions in Ireland & UK
Metal stud partition systems are highly versatile and are economical solution to providing a partition within any building, used extensively throughout commercial and domestic projects.
The design of a Metal stud Partition can be tailored to suit your specific requirement. Using a combination of metal stud with various types of plasterboard and insulations we can construct a partition that can provide fire, moisture, acoustic, thermal and impact resistance.
Coupled together with a tape and joint finish metal stud partition produces a smooth, continuous, crack free surface quickly ready for final decoration.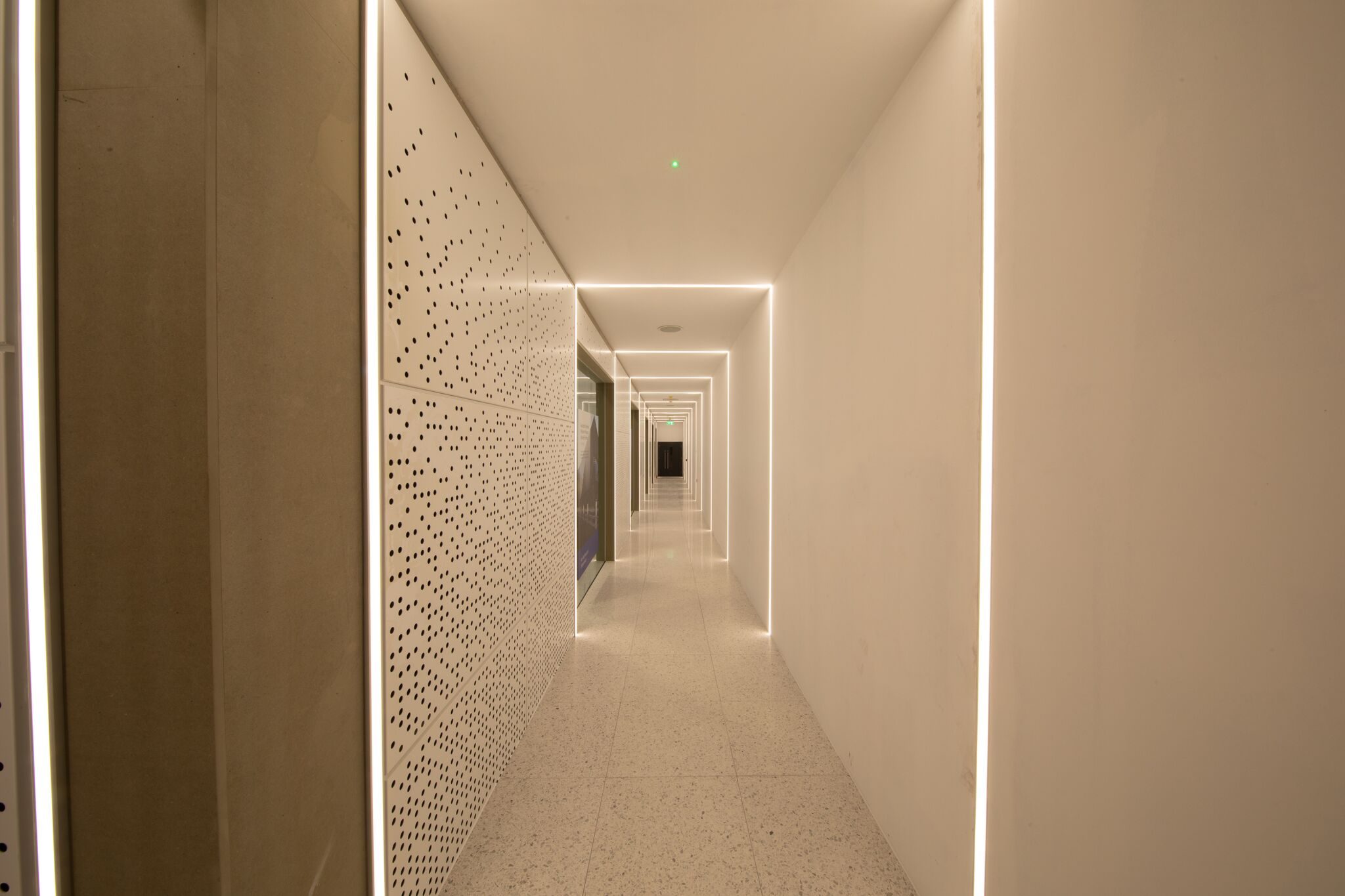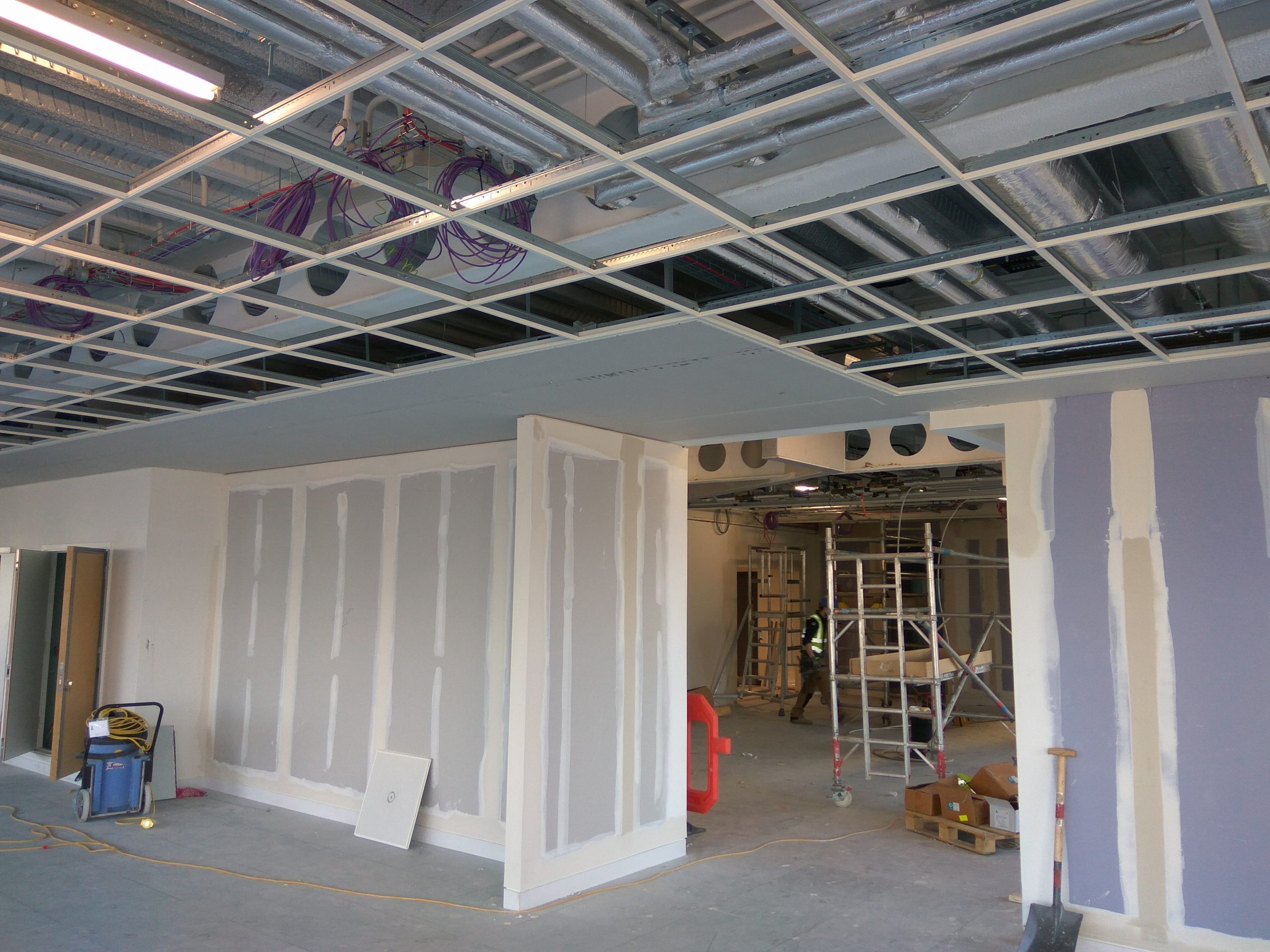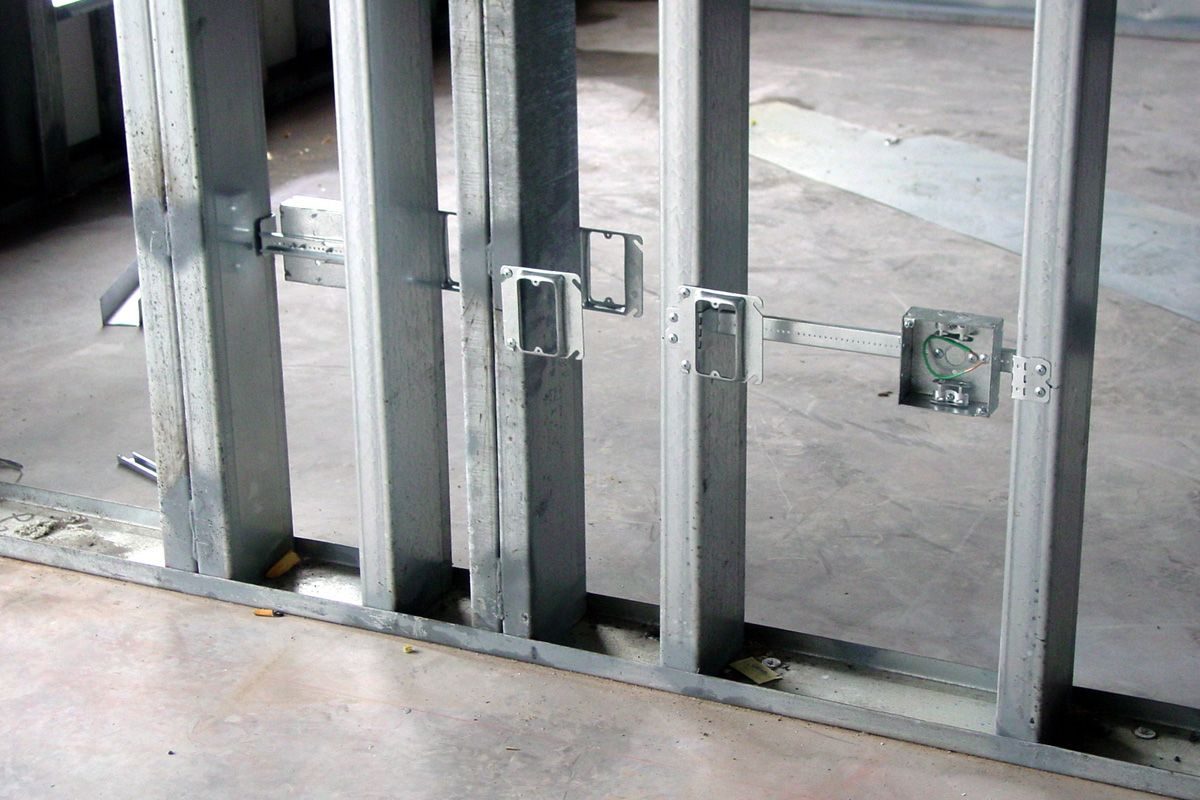 Installers of Glass Partitions in Ireland & UK
Glass partitions are Architects and Designers most popular choice of partitioning systems in contemporary office fit out. Glass partitioning provide the ideal combination of acoustic privacy and openness when combined with the appropriate door type and manifestation.
Glass partition is extremely versatile, quickly breaking a large space into private office or meeting room areas.
Glass partition can be installed to a high acoustic rating with the installation of a double-glazed system but allowing light in.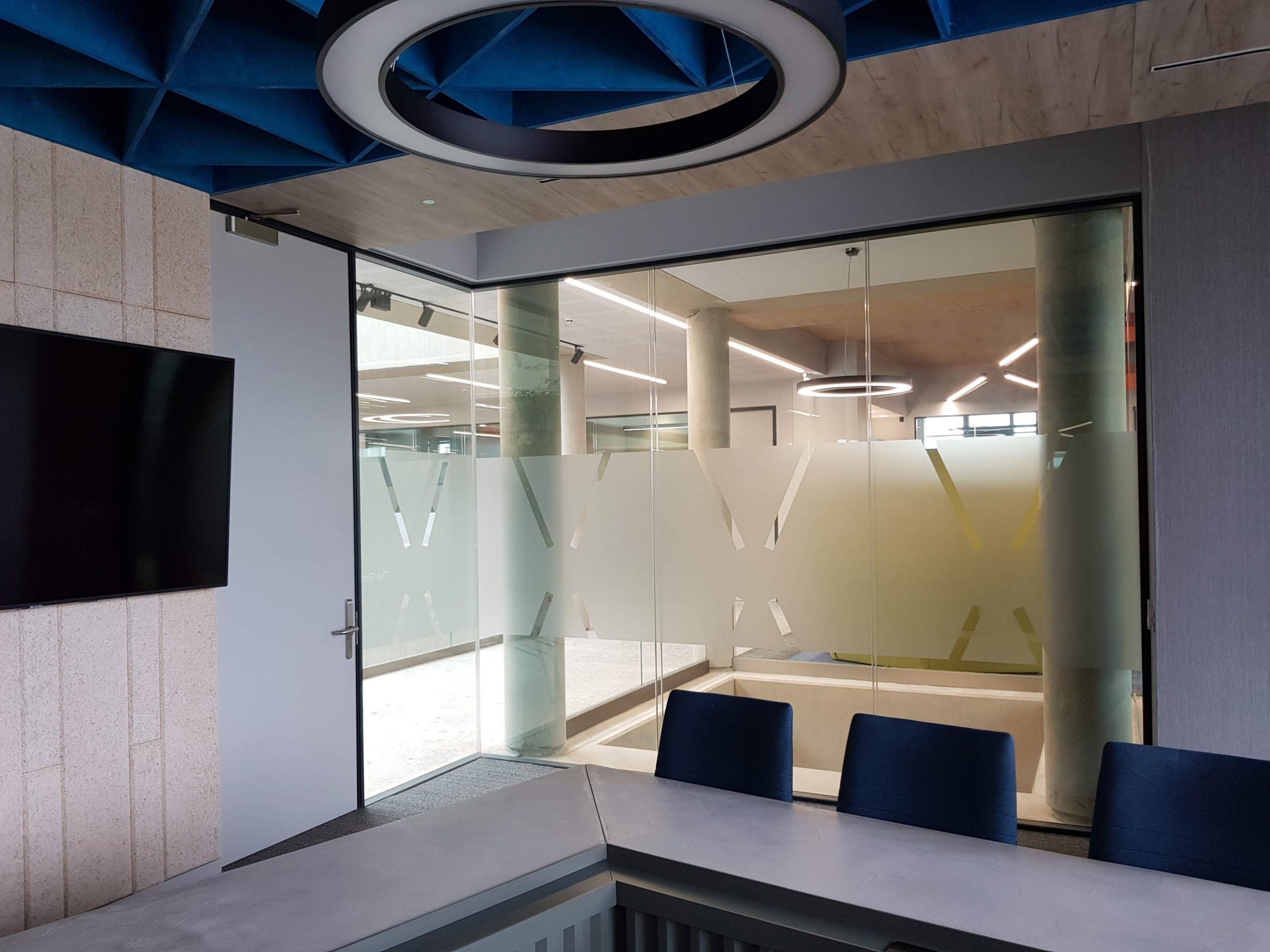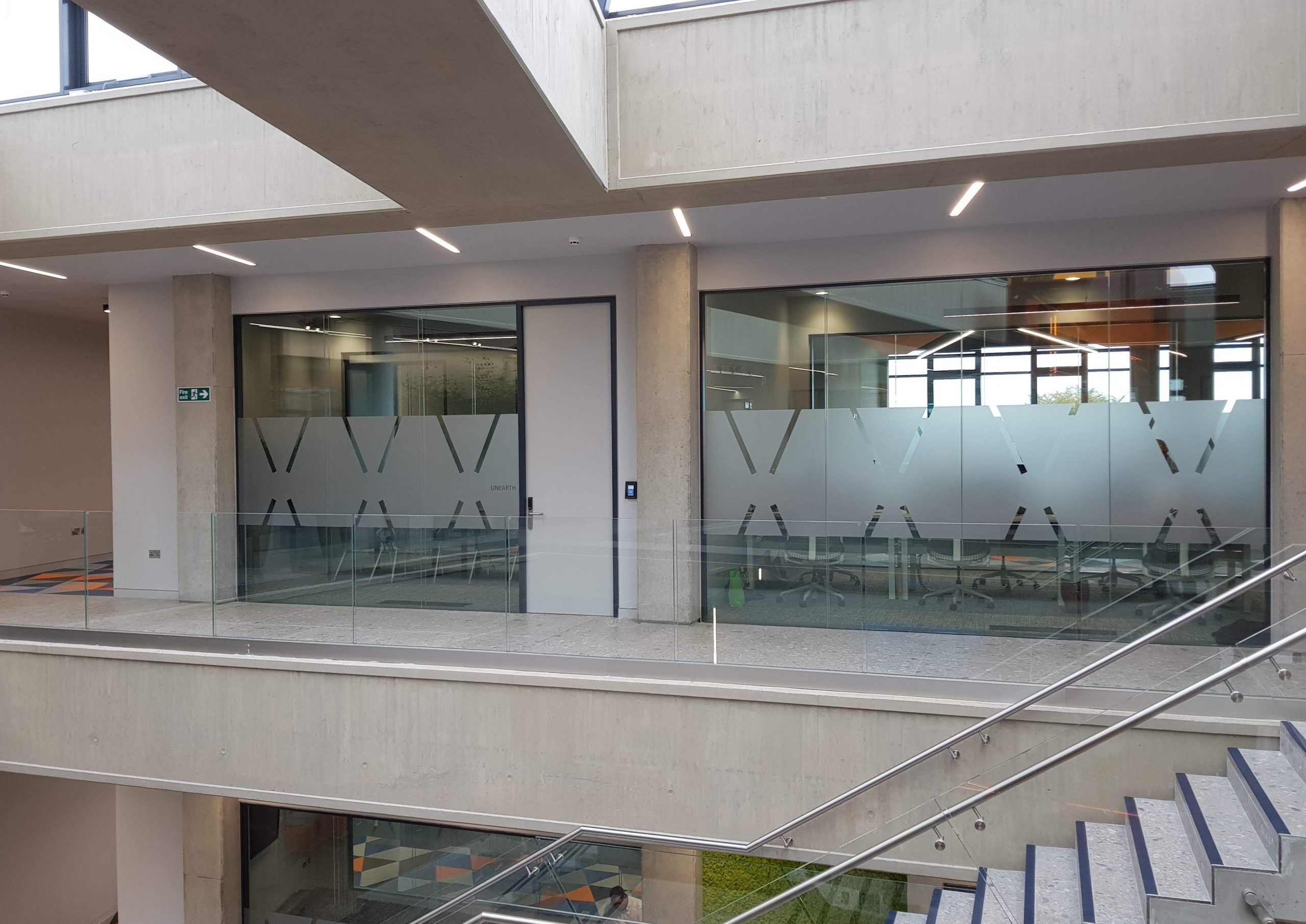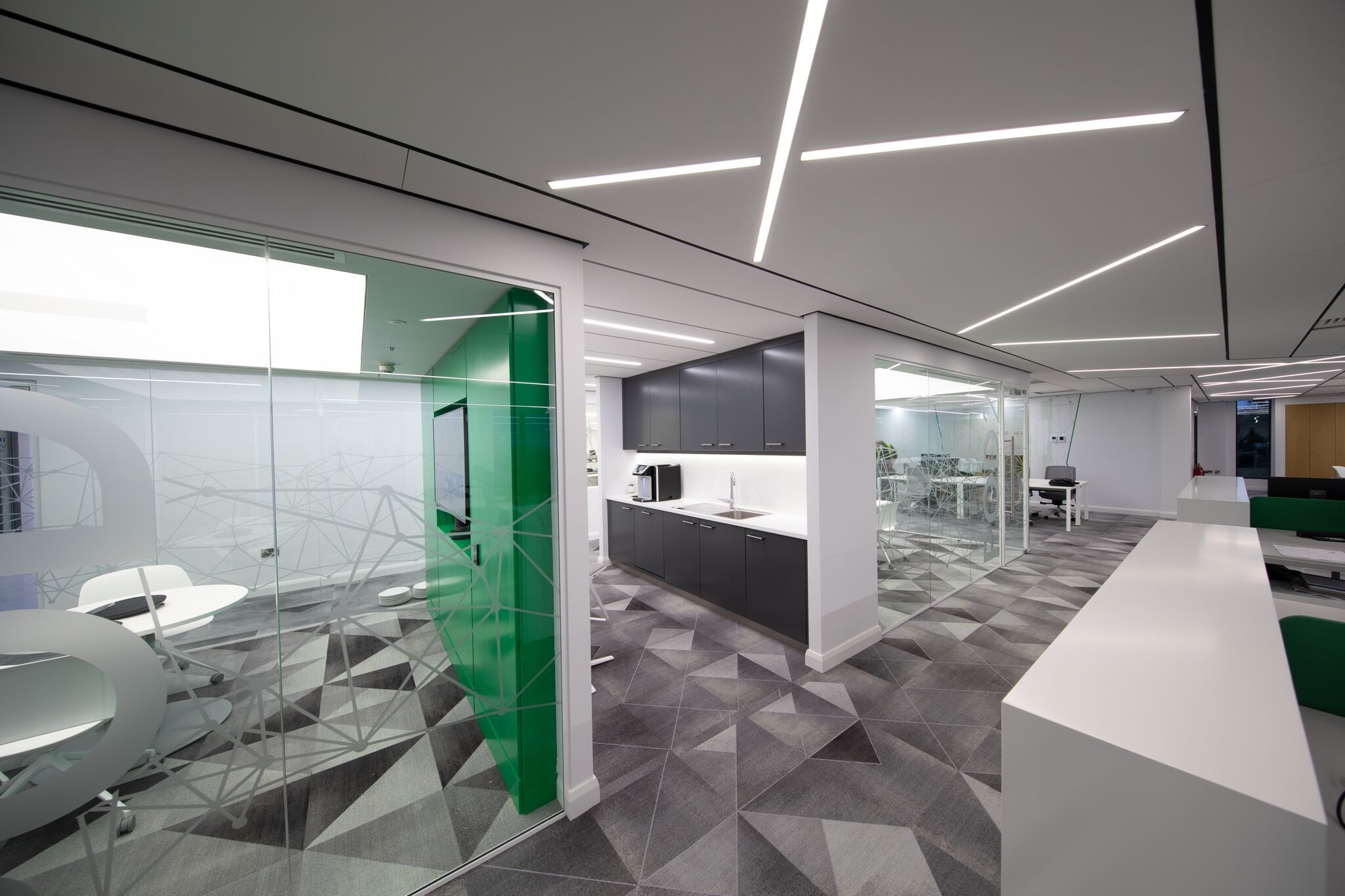 Dry lining, also known as taping and jointing is the process of treating the joints between plasterboard with a scrim mesh and a joint adhesive.
Dry lining is a quick process leaving a smooth, continuous, crack free surface ready for final decoration in a short amount of time.
Dry lining can be applied to MF ceilings and Stud partitions. Depending on the requirements different finishing products and installation techniques can be used to achieve fire and acoustic ratings it can also be used in high moisture areas such as pool and shower areas.